Intermediate Band Syllabus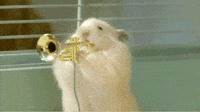 Welcome to the Teeland Middle School Band Program. We are continuing a great music program tradition dedicated to giving students the opportunity to grow musically, socially, and academically. My goal is to teach you all I can about music and help you become the finest and most knowledgeable performer possible. Through musical performance, students will learn how to perform and appreciate music of a variety of styles and levels of difficulty. Through group involvement, students learn how to work together to achieve common goals, develop group discipline, and respect for fellow students. Students learn to focus on goals and achievements that are more than personal, as well as develop self-discipline. Through the study of harmony, scales, rhythms, etc.., students develop skills that will allow them to truly understand and appreciate the foundation of music as well as the aesthetics. The purpose of this syllabus is to explain how I am going to help you find rewards and discover the joy of music.
At Teeland Middle School, there is a Beginning, Intermediate, and Advanced Band. Students will play a variety of music, from classical to jazz and popular literature. Emphasis is placed on the development of fundamental skills related to posture, breathing, embouchure, fingerings, counting, music reading, and overall tone production. Through scales, rhythm exercises, and etudes, students will develop the skills needed to perform band literature designed for the middle school band. Daily practice is a must and private instruction is strongly encouraged.
Everything you see here is important. However, those sections that appear in the Table of Contents in Boldface Type are especially important for you to know at the beginning of the school year—please read with special care!
I hope that you will enjoy your musical studies here...if you ever have any questions, please do not hesitate to ask!